High-Level Corporate Investigations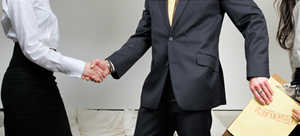 Kimmons Investigative Services, Inc. and our corporate investigative team have an immense amount of experience in representing companies and governments in complex law enforcement investigations, as well as white-collar crime related matters.
Kimmons' trained investigators handle many investigations involving fraud, theft, embezzlement, theft of trade secrets, cargo theft, internal affairs, corruption, non-compete contract violations, injury cases, and surveillance.
We advise and represent clients in grand jury investigations; internal corporate investigations; trials involving allegations of securities fraud, antitrust violations, bank fraud, insider trading, government contract fraud, violations of the Foreign Corrupt Practices Act, and violations of the False Claims Act; and in the establishment and maintenance of corporate compliance programs.
Kimmons' Corporate Clients have come to rely on us for confidential investigations of everything from repetitive false claims and petty thefts to major defalcations involving breaches of responsibility at the highest organizational levels. In all cases, our focus is on determining the scope of the loss, the parties involved, and the actions needed to prevent a re-occurrence.
We assist the corporate client in establishing comprehensive review procedures, conducting interviews, and handling crisis management consulting so as to avoid or lessen the impact of negative publicity or governmental action.
Intelligence Surveys
Kimmons assists the corporate client in the field of competitor intelligence surveys. These information surveys provide management with key strategic information concerning their competitors' efforts in the world market place. Frequently, a competitor's activities are aimed at a corporation's intellectual property assets and the target company must move swiftly to counter these infringement efforts.
Kimmons Investigative Services, Inc. provides detailed investigations into all aspects of Corporate Investigations. Please contact us at (713) 532-5887 or email us at rob@kimmonsinv.com for more information.