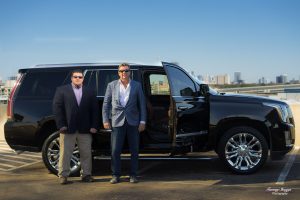 KIS offers personal protection to individuals, dignitaries, company executives, law firm clients etc. KIS maintains a pool of experience Personal Protection Officers, licensed through the State of Texas/DPS. Most of our PPO's are former police officers. All are currently certified and trained. KIS offers support to companies who may need surveillance of high-risk individuals; including disgruntled current or former employees.
KIS also offers 24/7 surveillance in these volatile situations. Companies and family law clients may find themselves in urgent need of protection officers for escorting and protecting their clients and/or placing potentially threatening individuals under surveillance. KIS can assist in these situations, putting an action plan in place on short notice.
KIS also offers vehicles for the protection work, if needed. These vehicles are usually luxury Escalades or Suburbans.