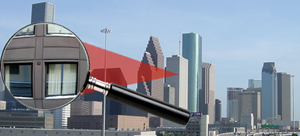 Skip Tracing is performed by collecting the maximum amount of information on a subject. The information is then analyzed, reduced and verified. Sometimes the witness' location is found in the data. KIS locates more than 90% of individuals searched for through skip tracing and other search tools.
In some instances, the data found is used to identify third parties that may be able to assist in the witness location process. When this type of situation occurs, skip tracing becomes more than mere research. One must often employ methods of social engineering to extract information without compromising the situation.
"Skip Traces" include phone number databases, credit reports (including information provided on a loan application, credit card application, and in other debt collector databases), job application information, criminal background checks, utility bills (electricity, gas, water, sewage, phone, internet and cable), social security, disability, and public tax information. Kimmons methods do not break any laws. All of the information is available due to the nature of the business.